Victoria Brain Injury Society launches fundraiser for new supportive housing program.
After experiencing a brain injury, the last thing a survivor needs to worry about is keeping a roof over their head, but for many of the clients at the Victoria Brain Injury Society (VBIS), this is a reality. In response to the growing number of people contacting the Society for support, VBIS has launched a new housing program.
Led by VBIS housing coordinator, Ian Bermeo, the new program will pursue housing opportunities for clients, liaise with property managers, and work with individuals to reduce economic and social barriers to stable housing. Bermeo says, at the moment, many of his clients are having to resort to temporary or unsafe accommodations.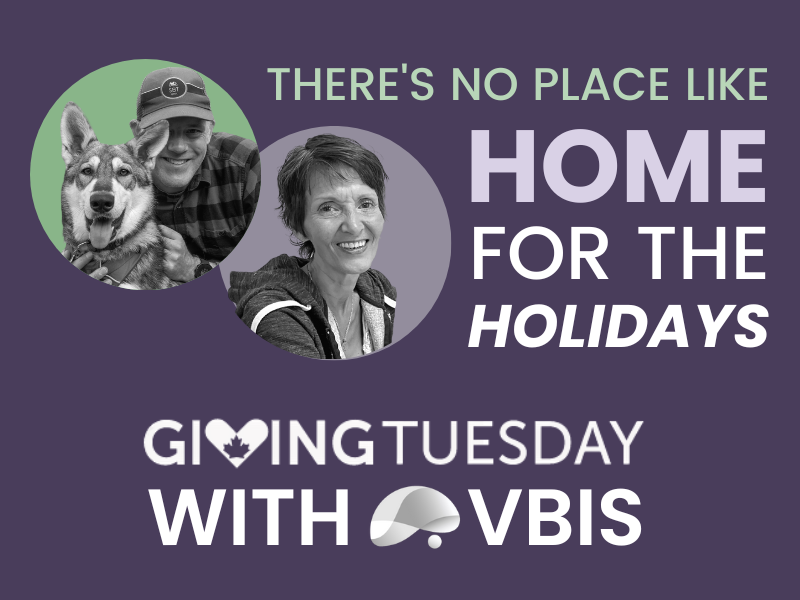 This past summer, Cynthia Johnson, a client of Bermeo's, was in a housing situation no one should have to experience. While nearly 90% of her income was going towards rent, Johnson's apartment was constantly berated by break-ins. During her short residence, Cynthia was assaulted, and her car was destroyed by another tenant. "If I didn't move, I don't know what would have happened," she said. "It made it impossible to heal."
As the cost of living continues to climb in Victoria, VBIS staff are seeing more people in situations like Cynthia knock on their doors. "Often an individual recovering from a concussion or brain injury will have to leave their job, at least temporarily," says Bermeo. "Coupled with an increase in health-related costs, this can destroy someone's financial security. With the rental market being what it is, many brain injury survivors are put in a position where they have to give up their homes."
On November 29 2022, VBIS is participating in Giving Tuesday, the world's largest generosity movement. To support this new program, VBIS is asking members of the community to consider donating to help their team keep brain injury survivors off the street this holiday season. Anyone wishing to contribute can visit www.vbis.ca/donate or call 250-598-9339.